OCTOPUZ 2.3 離線機器人編程和全廠模擬最新版本2019正式發布
programming and to the PathFinder suite of tools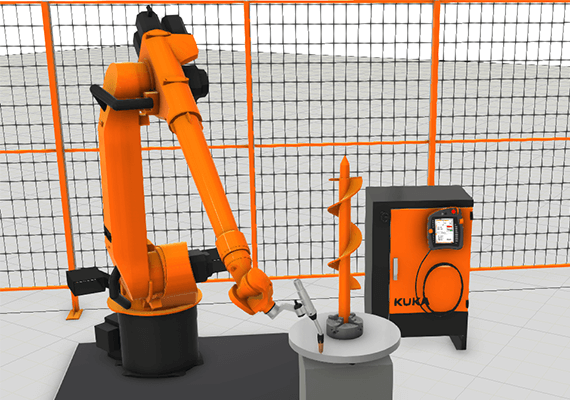 Automatically create circular toolpaths
OCTOPUZ 2.3 brings the ability to create circular paths from a series of linear points, while any circular paths can be analyzed and solved using the PathFinder suite of tools.
Circularize Path tool
In OCTOPUZ 2.3, the new Circularize Path tool gives users the ability to create circular movements within a path statement, which can greatly reduce the total number of program points required for a robot to perform its desired motion.
PathFinder support for circular paths
Not only can users now create circular paths, but OCTOPUZ 2.3 brings an enhancement to the PathFinder suite of tools through support for analyzing and solving toolpaths containing circular motions, to calculate the ideal robot toolpath.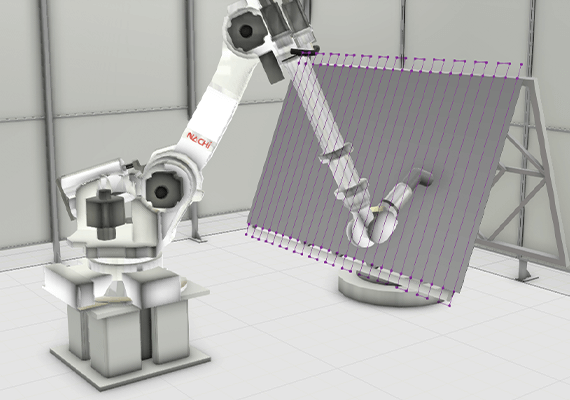 Improved path programming tools give you the power to command your paths and points.
OCTOPUZ 2.3 offers a variety of new features that make creating, simulating, and analyzing paths simpler.
PathFinder support for multiturn errors
In an enhancement to the OCTOPUZ PathFinder suite of tools, PathSolver can now automatically solve for multi-turn errors present in a path statement, reducing the time and effort required to touch-up issue points manually.
Surfacing tool
The new Surfacing feature in the Program Editor automatically creates toolpaths that follow an entire surface with only a few button clicks.
Enhanced simulation playback
New functionality for simulation playback gives users the ability to choose a path from which to start simulation and skip the playback of specified paths in simulation.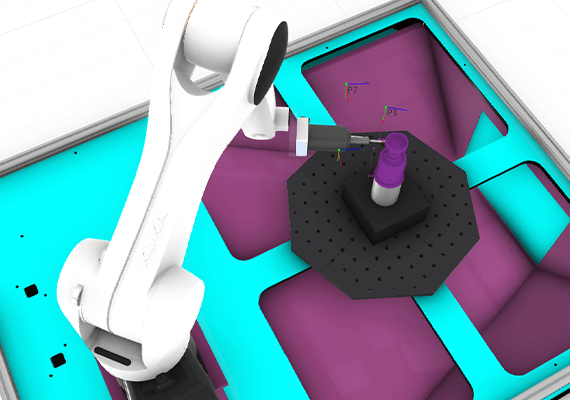 An enhanced experience for importing CAM paths
Improve how you import CAM paths into OCTOPUZ through enhancements to the PathImporter tool.
PathImporter support for DXF files
For users of DXF files, OCTOPUZ 2.3 provides support for automatically generating toolpaths from an imported DXF file.
PathImporter enhanced path naming
PathImporter now displays the actual imported Path Name to provide better clarity when importing multiple CAM paths into OCTOPUZ.
PathImporter external calculations maintained on re-import
An enhancement for PathImporter, if a user re-imports a CAM path into OCTOPUZ with no changes, their original calculated external values are maintained.